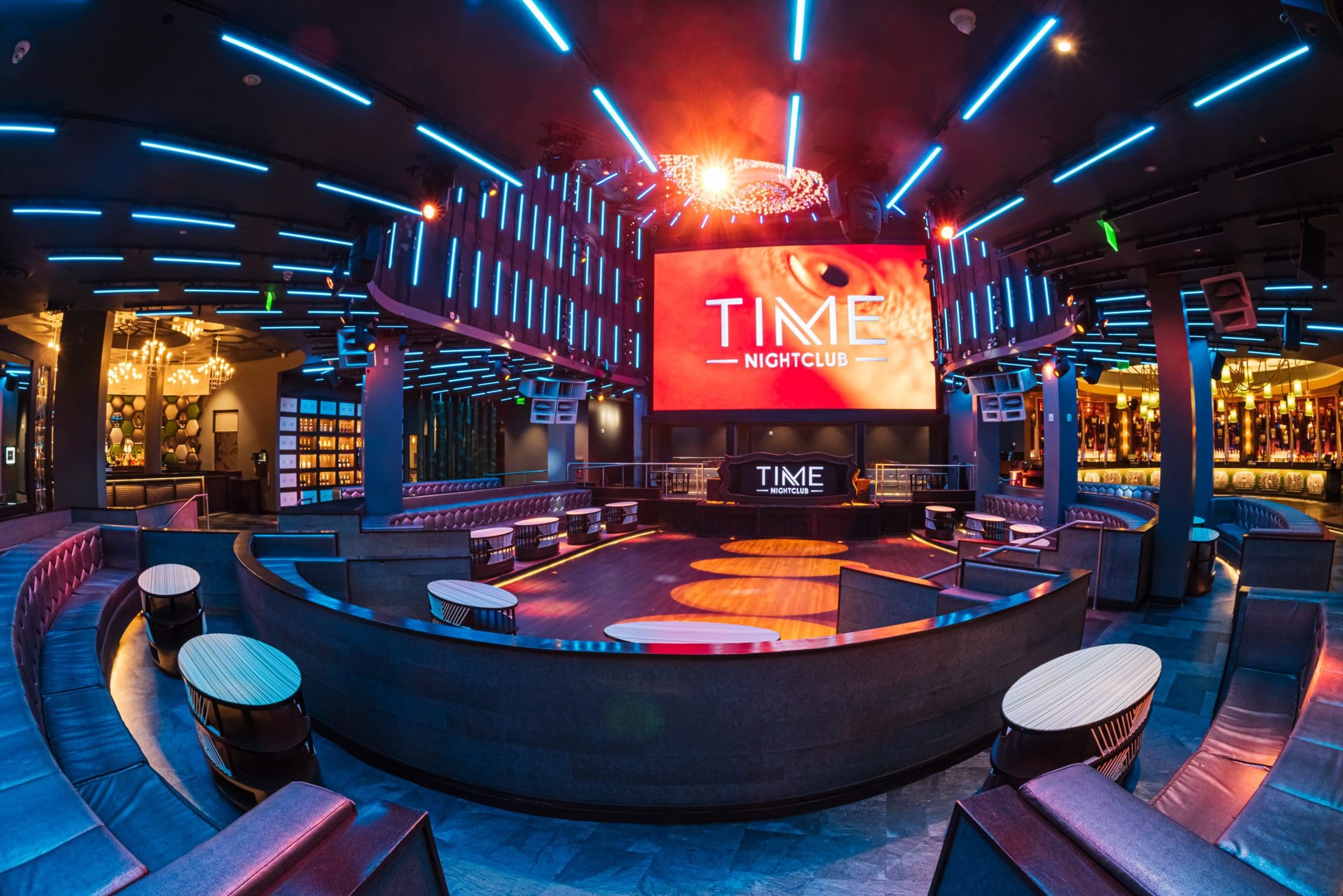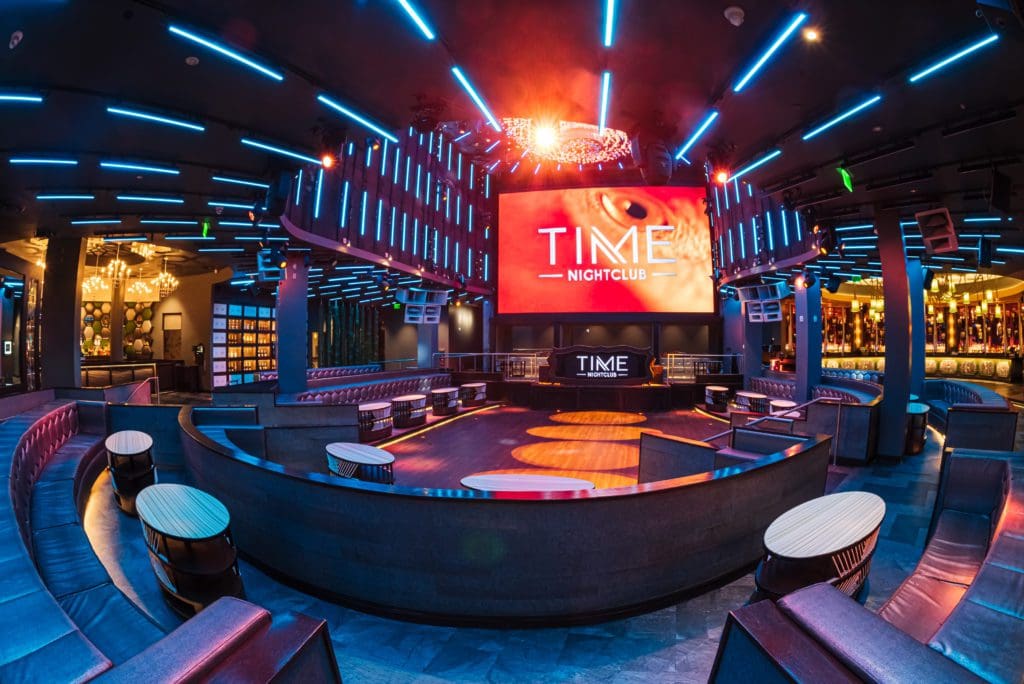 TIME Nightclub
Subscribe to our newsletter club
Join our newsletter club to stay up to date with the latest headlines and offers.
TIME NIGHTCLUB: ORANGE COUNTY'S HOTTEST ENTERTAINMENT DESTINATION
NEWLY RENOVATED 21+ VENUE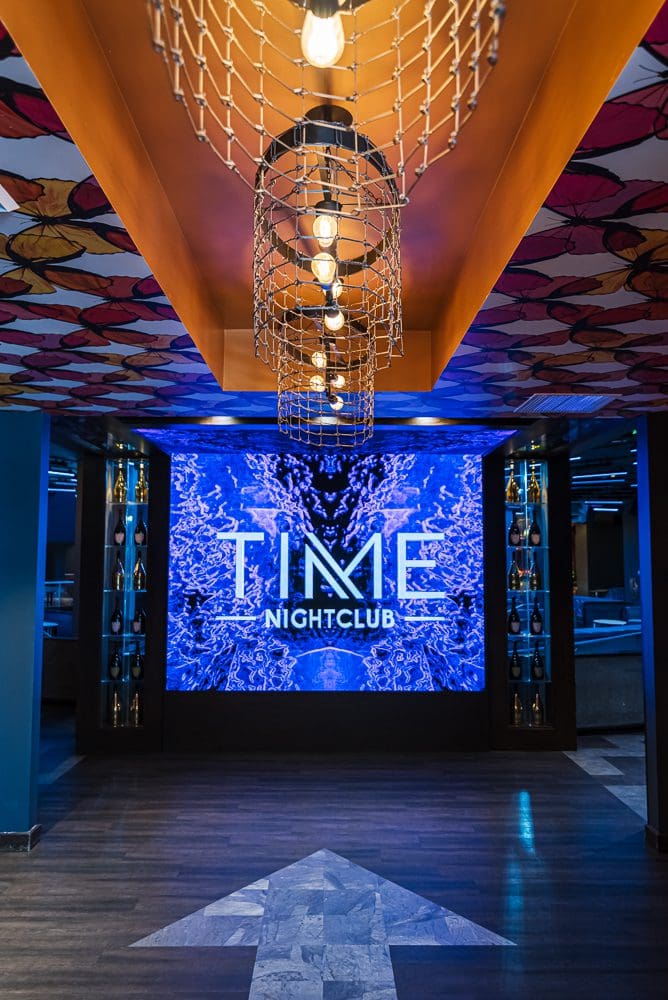 INTRODUCTION
Time is a fully equipped and professionally staffed multi-purpose space located in the heart of Orange County featuring state-of-the-art production, two beautiful full-service bars, and an immersive lighting system. This 14,000 square foot venue boasts a spacious dance floor surrounded by tiered booth seating and luxurious decor, giving Time a lively look that is all its own. In addition to being the premier nightlife destination in Orange County, Time is the perfect choice for corporate functions, charity galas, premiere parties, conference events, and film shoots.
Capacity: 750
AUDIO | BACKLINE
Funktion-One F1 Sound System
6 F1 Mid-Hi Freq Enclosures
2 Dual 10" Low-Mid Freq Speaker Enclosures
8 20" Subs FFA Amplifiers
Pioneer CDJ-2000 Nexus 2 Cdjs
Pioneer DJM-900 Nexus 2 Dj mixer

LIGHTING | SFX | VIDEO
GrandMA2Light lighting console
10 Elation Platinum HFX moving head lights
16 Chauvet R2 Spots
24 Elation ACL 360i
16 Chauvet R1 Wash lights
14 Chauvet Strike
324 Strobe Lights
16 Elation Event Bars
1 Grand Chandelier Made Up of Chauvet Motion Orb Lighting Fixtures and Elation Pixel Bars Controlled by Madrix Software.
1 Haze Base Pro Hazers
2 Kvant ClubMax6000 RGB Lasers
2 Confetti Blowers
30'x20' LED Wall Controlled by Resolume Software